I thought this (blouson on the left - in progress) would be the perfect way to use up the rest of my sport-weight jojoland wool, and while I'm at it, revisit the wearability of the traveler's stockings.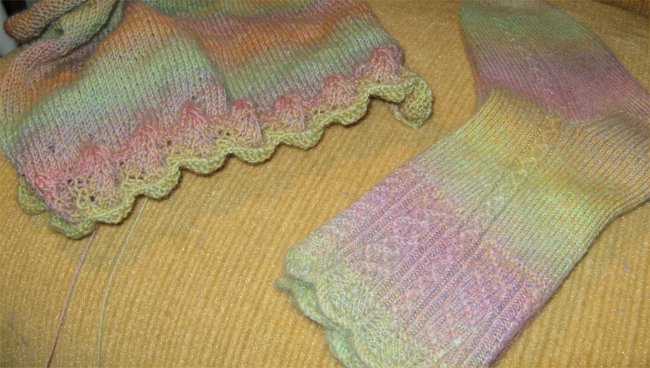 My favorite model from the IK magazine & the Lace Blouson: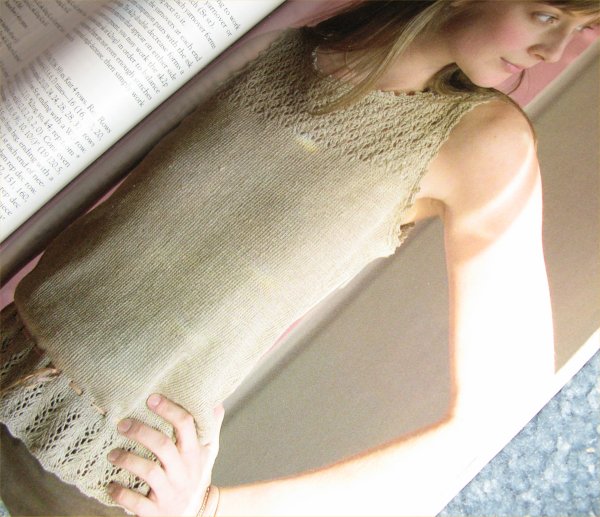 Not being "washable" wool, this is my only knitted footwear that has shrunk from washing in a classic wool way...so must be left to dry on sock blockers in order to fit properly; even then the heel slips down under the foot. The socks have worn well, but the design of the traveling stitches has fuzzed up somewhat or "felted' slightly as you can see: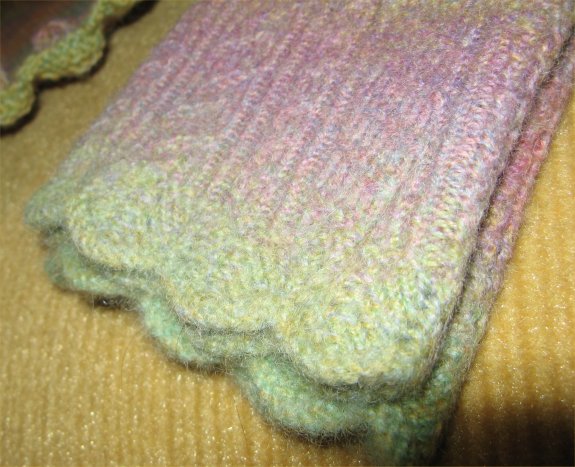 Note the crisp traveling stitches prior to wearing and washing: View image
That being said, I might choose a different wool to make this type of stocking in the future that will felt less and not shrink, and perhaps use this wool for non-sock type items that experience less wear and therefore less washing. But I love the colors and texture for socks, so these do get worn a lot!