I used Claudia's handpainted yarn, which if you don't know is "Gem Pearl" made by Louet - the two socks are actually the same dye lot (but different skeins)... at first I wasn't sure how I felt about the different color schemes happening here, but have since decided I love them!! They are extrememly comfortable and the colors go with everything.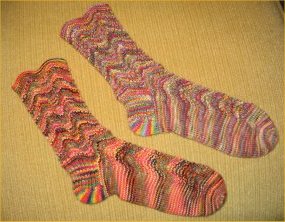 And the lace pattern makes this delightful wavy occurence which also breaks up the color. Perfect for knitting while sailing out on the open seas...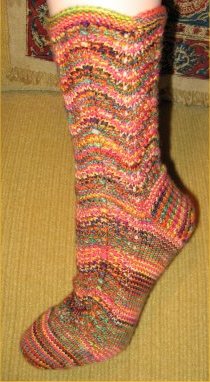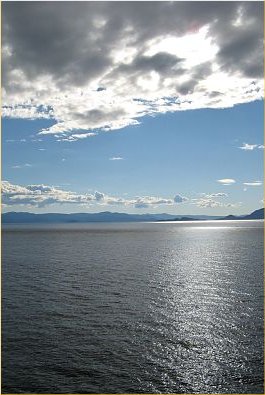 ...and were in fact completed on the Alaska cruise.