First, the Blue Face leicester was dyed in a bath of boiling onion skins, (with the expert assistance of cooking guru Auntie Ruth), then the Romney/Mohair blend (from Lindsey's sheep) was dyed in the leftover bath, resulting in a lower saturation of color.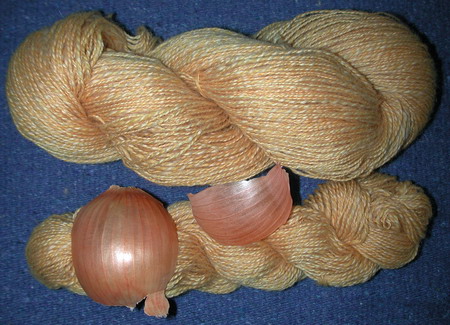 I think it's interesting that the actual onion and the yielding dye differ in color (copper pink to golden yellow)


The two wools were spun, then plied together to create the subtle color blending you see above and below.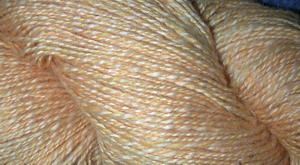 Here is a single ply of just the Leister wool in the first dye bath - the color is more straightforward and simply golden...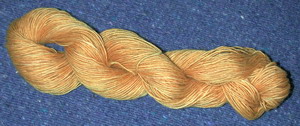 And closeup: