After about 2 1/2 years (and about 1 year not working on it) the Peacock Shawl is complete! I had spun silver alpaca (baby I think, but it's been awhile) sport weight, and there seemed to be more than enough, but.. I did run out, got more fiber, spun it, and continued on. Fortunately I didn't run out again, as the place I originally purchased it, and where I learned spinning, no longer operates as a retail establishment :-( . Heavenly soft fiber, and a dream to spin. After blocking, the true size revealed itself: 115" across the top x 55.5" down the center.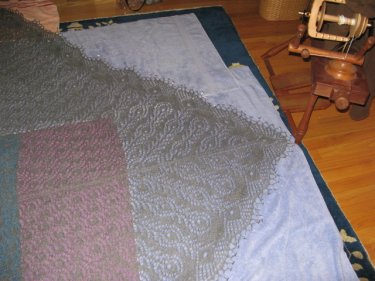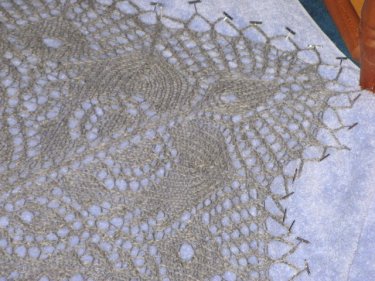 Lot's of pins (and patience) needed here!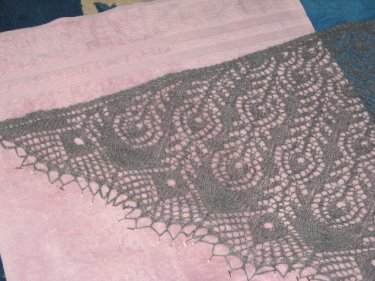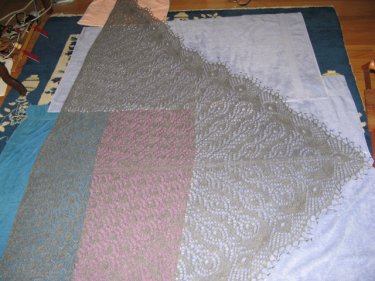 Just barely fitting in the picture...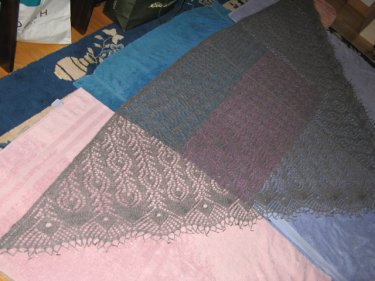 My mom inspired the choice of fiber and also chose the pattern - great choice!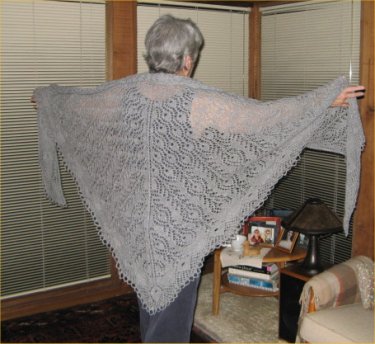 Pattern available here: http://www.fiddlesticksknitting.com/