Incorporating the classic Lily of the Valley motif: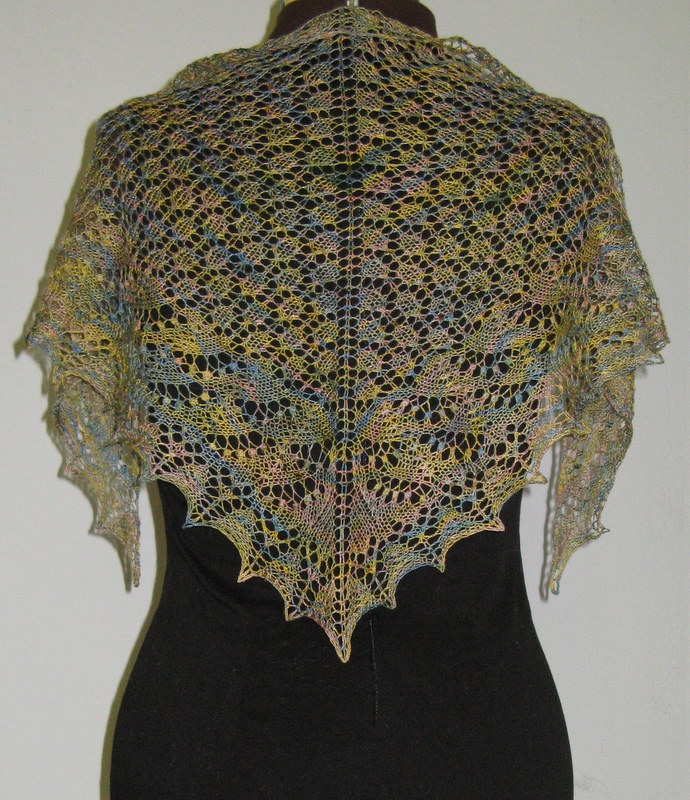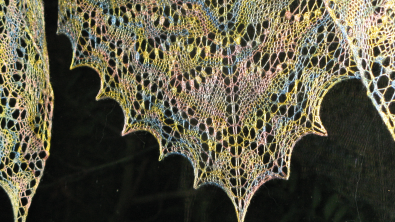 Knit with 100% hand-dyed silk on size 2 circulars - Size 4 just seemed to big for the lace-weight silk, being that it doesn't have the kind of loft or fluffiness of wool.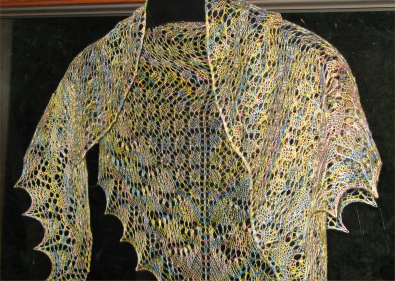 Consequently, the piece is smaller than the specifications - 21" from top to bottom, and 43.5" across the top. More of a shoulder shawl, or scarf, and went fairly quickly - maybe about a week. I had impulsively purchased a single irresistable skein of silk (Redfish Dyeworks) after having read the book "Silk" by Alessandro Baricco. Interesting what the lace does with the colors!